RE-INVENTING THE WHEEL, AND THE WHEELCHAIR
The Morph Wheel is the world's first foldable wheelchair wheel. With this wheel, for the first time, a manual wheelchair can be folded up smaller than ever before. This allows it to be stored easily at home, in the trunk of a small car, or in an overhead locker on an airplane. The original patented design for a folding wheel was created by Duncan Fitzsimons in 2007, has won multiple design awards and has been developed with generous support from the Royal College of Art and the James Dyson Foundation.
Morph Wheels, the world's first foldable wheelchair wheel have previously been manufactured by Maddak Inc. We are currently in the process of seeking a new manufacturing partner.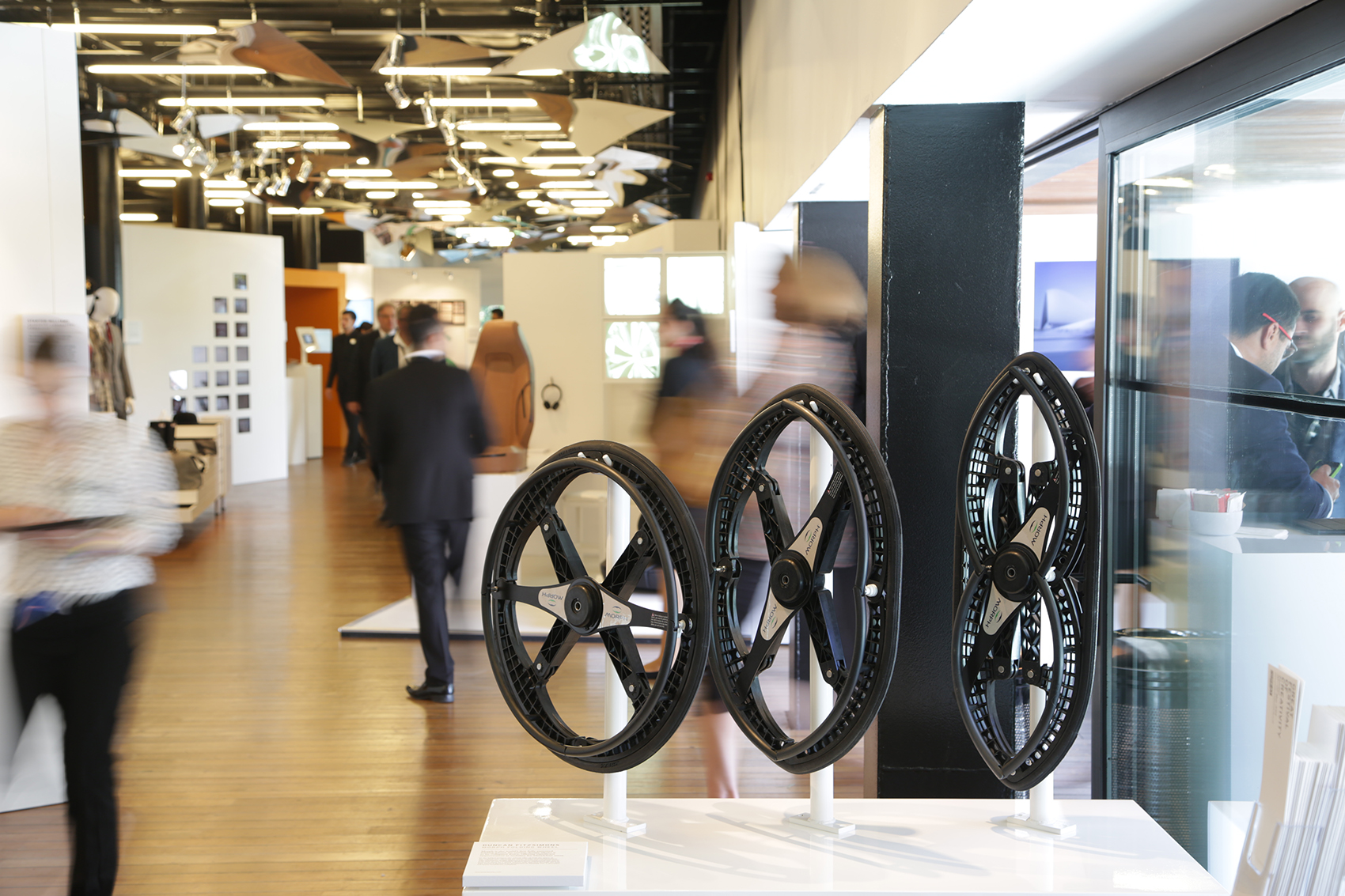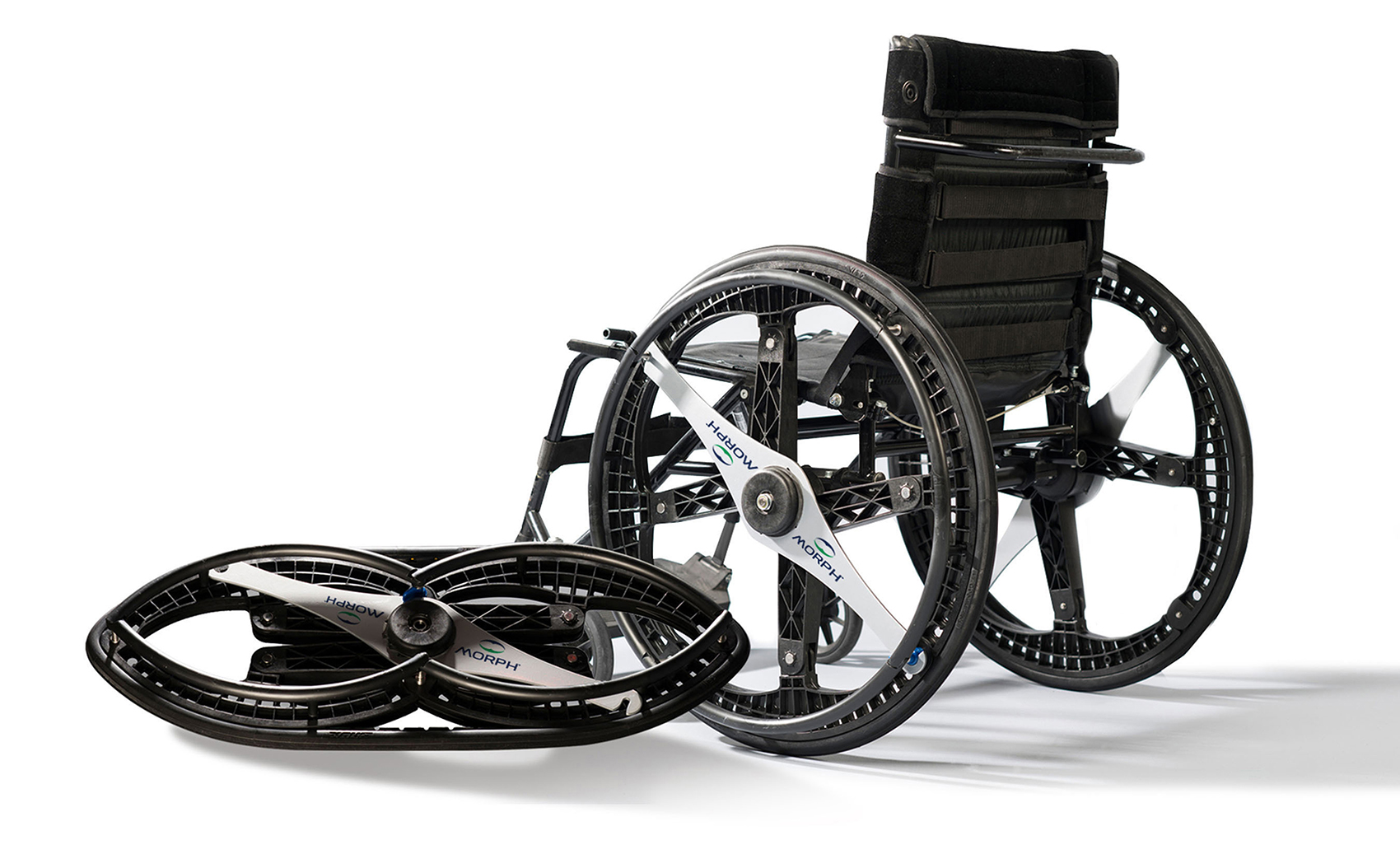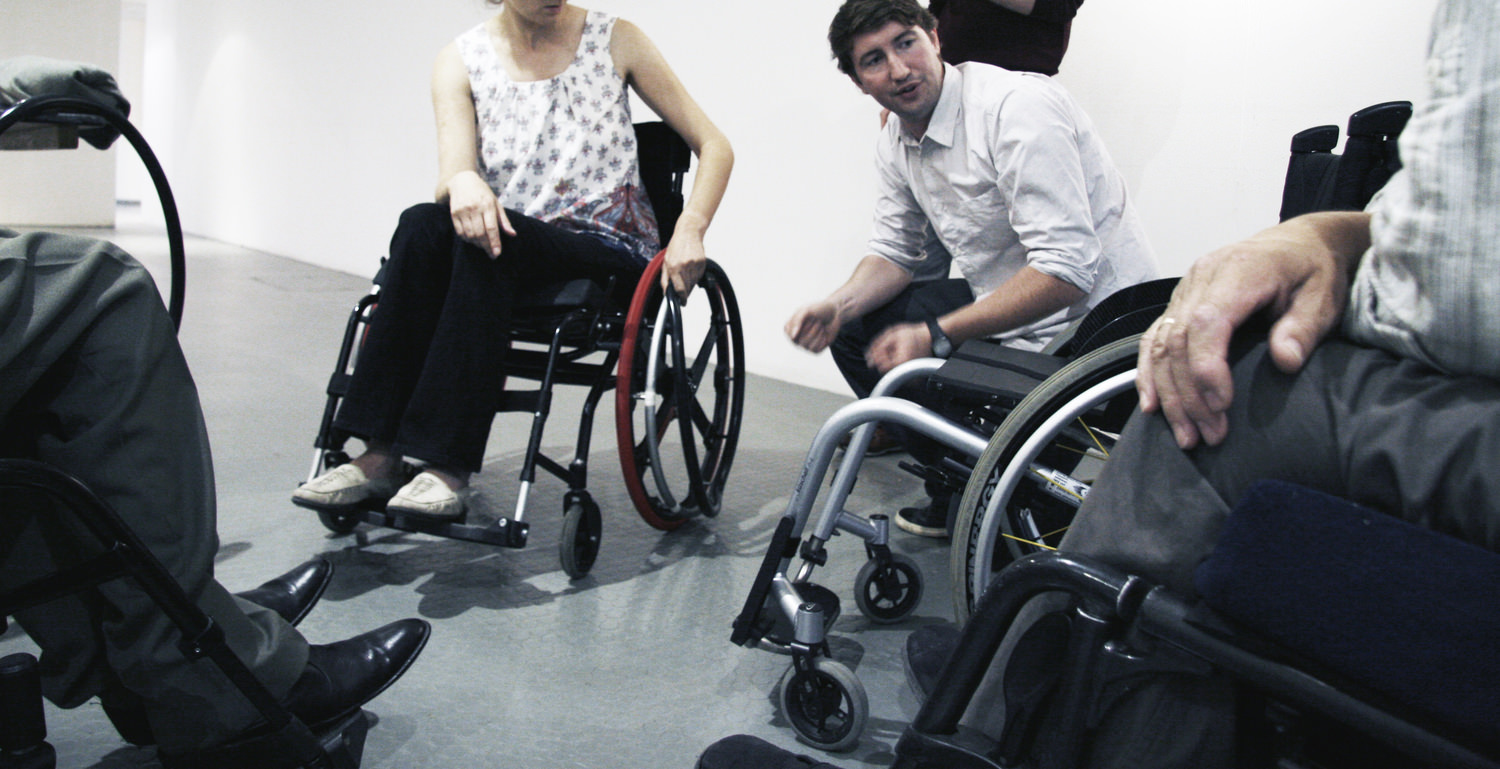 The Morph Wheel works with most manual wheelchair designs and uses regular wheelchair tyres and fittings, allowing as many people as possible to benefit from using them.
Travel by car or air can be very difficult if you use a manual wheelchair, because of the large size of these products, even when folded. Users must buy cars to suit their wheelchairs rather than their lifestyle and for many, the risk of damage to wheelchairs during air travel (because the chair is too large to come into the airplane cabin with them) means that air travel can be a difficult or even impossible task.
Large wheels are essential for wheelchairs, so wheelchair designs cannot fold as small as a folding bicycle unless the wheels can fold as well. With the Morph Wheels, this can now happen, and wheelchairs can be used in many new ways that were never possible before.
CREATING THE WORLD'S FIRST FOLDABLE WHEEL
The design and development of this world's first ever foldable wheel makes for a really interesting story. The following video shows a few of the key development prototypes that were made throughout this journey from idea to manufactured product. Play and experimentation is crucial in the early stages of a project like this, slowly handing over to detailed technical development and design for manufacture.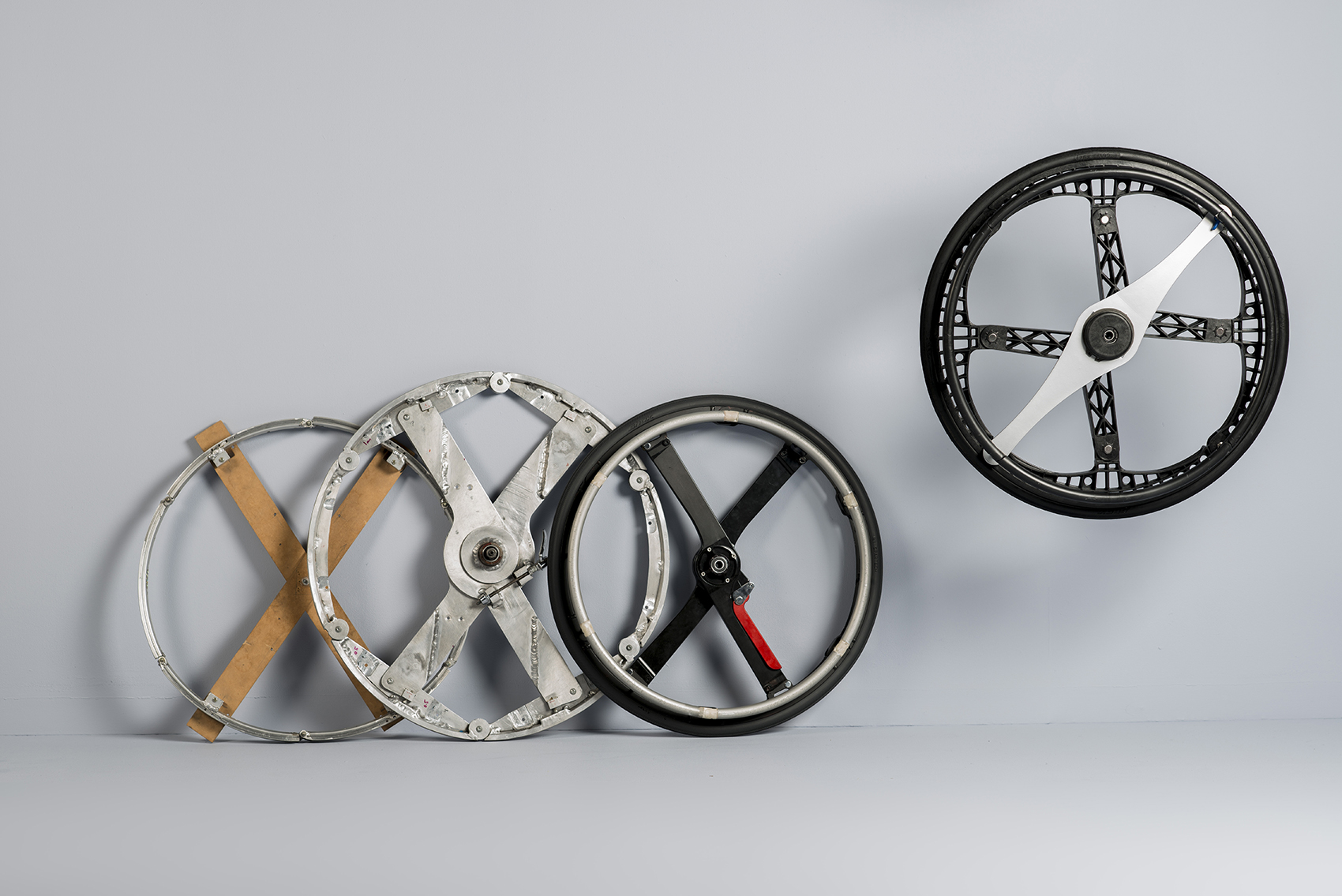 Before we worked with our first manufacturing partner, it was essential to develop the concept folding wheel into a real life working prototype that could be used and demonstrated. These first usable wheelchair wheels were developed from CNC'd aircraft grade aluminium and were perfect for demonstrating how much more you can do with a manual wheelchair, once you can also fold up the wheels.
With these pre-production prototypes, the original idea finally became something of a reality and could be tested and evaluated for consumer feedback. This is a critical moment in the design process for any new product or idea, and is often called the "looks-like, works-like" prototype stage.
A variation of this design could also be used in the field of bicycle design, to enable folding bicycles to have larger wheels. This bicycle version has not yet been developed, but could be an interesting future project.
It is an incredible feeling to see that this design is now out there, being used and is making an impact of peoples lives.
Studio photos courtesy of Colin Ross